Richmond Dental PLLC
Houston Family and Cosmetic Dentist
Mai Diem Nguyen, DDS
10434 Richmond Ave, Suite 1.
Houston, TX 77042
Here at Richmond Dental, we value all of our patients. Our general, family and cosmetic dentist knows how important it is to have great oral health and a beautiful smile. Our focus is minimally invasive dentistry, which is to preserve tooth structure and do the least invasive approach with gentle tissue-saving procedures. Communication bewtween patients and our Missouri City dentist is very important to us. We strive our best to advise you on the current condition of your mouth, treatment needs and cost to be incurred. Our approach is to serve you with the best dentistry available and procedures that will uniquely fit your needs with the latest technology that is available.

We hope that your visits to our office will be relaxed and pleasant. We offer movies for you to watch while you have treatment performed and blankets for your comfort. Our staff is friendly and informative. Whether you are looking for a dental cleaning, dental implants or clear aligners, our cosmetic dentist can help!

We invite you to come and check out our website and facilities. Should you have any questions regarding your initial appointment, please do not hesitate to call us at (713) 534-1724 to discuss your concerns. We look forward to meeting you and providing you excellence in oral health.

Directions:
Testimonials
Kiera Lewis


Kiera Lewis
7 days ago
Thank you guys for be caring I would recommend anyone to come to your dentist office because your going get the job done.

Linh Nguyen


2 weeks ago
I highly recommend Richmond Dental, the staff very friendly and welcoming, Dr. Nguyen is very professional and experienced, I am so happy that I found them for myself and my family.

Tasiah Rodgers

I've been looking for a new place to get my dental work done and my mom suggested Richmond Dental. I was apprehensive at first because I'm not a huge fan of the dentist. Dr.Nguyen guided me through everything with no detail left undone which brought me comfort knowing she knows what she's talking about. Also, the office atmosphere is calming.
Office News
Jan 13, 2020

-

Welocming New Patients

"Here at Richmond Dental, we value all of our patients. We know how important it is to have great oral health and a beautiful smile. We do everything from dental cleanings to cosmetic procedures. Book with us today and let us show you...

Jan 03, 2020

-

New Year New Smile New You

With the new years rolling in what better way to start it then with a SMILE . Benefits across the board are RESTORED,RELOADED, and READY to help you achieve the smile that you have always wanted . Call in today for more information on...

Jun 14, 2019

-

Summer is here!!!

Summer is here. School is out. Schedule your cleaning and check up now. Want a whiter smile for those bar b ques and pool partys? Book your apointment today online or over the phone. WE look forward to seeing you.
Our Services
Package Services

Custom Call in today to get more info about Package Services for all your dental care needs .

Dental Exams & Cleanings

Routine dental exams are important to maintaining healthy teeth and gums. Additionally, they can help to avoid the financial costs associated with large treatment plans later on. The Academy of General Dentistry recommends two yearly checkups for adults a

Implantology

Dental implants are becoming an increasingly popular method for replacing missing teeth. In this procedure, titanium supports are surgically fused with your jawbone, and act as an anchor for naturally looking false teeth. Do you want to learn more . Give

Tooth Extraction

Tooth Extractions A dental extraction is the procedure to remove a tooth from your mouth. A dental extraction is most commonly required if one of your teeth is damaged beyond practical repair. We offer top quality care and affordable pricing.
Our Team
The first thing you'll notice when you walk into our Houston family dental practice is the incredibly friendly and inviting atmosphere. Members of our staff have been hand-picked to provide you the best possible experience during your visit to the dentist. Learn more about our team below.
Appointment request
Need an appointment with a dentist in Houston ? Requesting an appointment at our Houston, TX family and cosmetic dental office is now easier than ever. Fill out the form below and we'll contact you to find a time that fits your schedule. Start your journey towards a beautiful smile with us today!
Contact Us
Have a question or comment? Fill out the Contact Us form and we will be in touch as soon as possible.
Richmond Dental PLLC
Mai Nguyen, DDS
10434 Richmond Ave
Suite 1
Houston TX 77042
Phone: (713) 534-1724
Fill out the contact form below and we will respond as soon as possible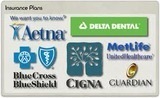 Richmond Dental PLLC
Mai Diem Nguyen, DDS
10434 Richmond Ave
Suite 1
Houston, TX 77042
Phone: (713) 534-1724 / (713) 534-1809
If you're looking for a general or cosmetic dentist in 77042, visit Richmond Dental today! We are here to help you achieve your best smile.
Richmond Dental PLLC
Houston Family and Cosmetic Dentist