Learn about the Values Held at Richmond Dental by Our General Dentist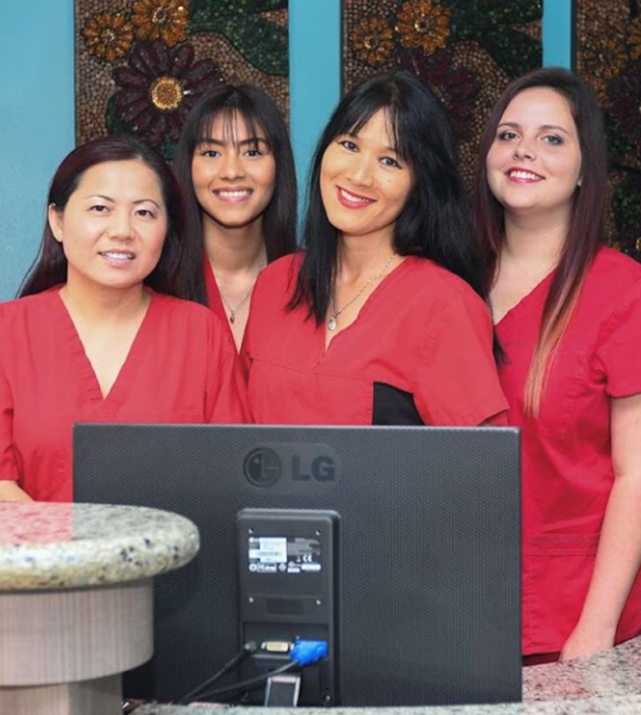 The team of Richmond Dental is committed to providing every patient with the highest quality and top-of-the-line service in dental care. Dr. Nguyen, our general dentist, and our team pride ourselves on commitment to these important values within dentistry:
Delivering the Results Your Smile Deserves
We're focused on providing you with the smile you've been dreaming of. Dr. Nguyen understands the importance of having a smile you're proud to share with friends, family and strangers, and we're confident in delivering the highest quality of dentistry to you and your dental needs. As a team, we have years of education and experience to give us the proper training to work at the highest possible level. This enables us to provide the best possible individual treatments for each patient that walks through our doors.
Commitment to Service
Visiting the dentist isn't usually at the top of everyone's list to do, despite the importance of routine dental care. Whether it's from a history of bad visits or a general discomfort, our team works with patients to create an atmosphere of comfort and care. No two smiles are the same, so no two patients will receive the same treatment. We sit down with each patient to discuss their dental health and discuss the ways we're able to improve their smile. Our friendly and welcoming staff ensures you'll feel at ease during the entirety of your visit.
The Importance of Patient Education
We can only do our job once we know that our patients are comfortable and properly educated on any and all services they're interested in. During every appointment and consultation, we carry out an open dialogue with our patients to keep them in the loop and informed on what procedures we feel are the best for their smile and why. This allows us to create an important bond between patient and practice to ensure you're receiving the best treatment for your unique dental needs.
Staying Up-to-Date and In-the-Know
When you're looking for a Houston general dentist, it's important to make sure they're staying properly educated and current with new procedures and technology. The dental industry is ever evolving, and we want to give our patients the easiest, most affordable, and most advanced service possible. We're constantly staying up to date by attending lectures, conferences, and reading new industry literature so we're providing you with the latest and great options.
To learn more about Dr. Nguyen, our team, our office, or to schedule your appointment, call Richmond Dental at (713) 534-1724 and our front desk staff will assist you in picking the best date and time for your visit. We encourage you to ask us any and every question you have regarding our services and your oral health to ensure you leave our office with the smile of your dreams!