Richmond Dental PLLC
Mai Diem Nguyen, DDS
Houston Family and Cosmetic Dentist

Tour the Office of Our Richmond TX Dentist
Enjoy a photo tour of our Richmond, TX dental office below!
Fill out the contact form below and we will respond as soon as possible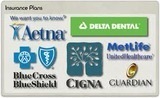 Richmond Dental PLLC
Mai Diem Nguyen, DDS
10434 Richmond Ave
Suite 1
Houston, TX 77042
Phone: (713) 534-1724
Visit Richmond Dental if you're looking for a general, family, and cosmetic dentist in the 77042 area! Your smile deserves the best.
Richmond Dental PLLC
Houston Family and Cosmetic Dentist