Meet Our Richmond Family Dentist, Dr. Mai Diem Nguyen
Dr. Mai Diem Nguyen is committed to providing excellence in dentistry, and stands out as a leading Richmond family dentist. The doctor uses the latest in dentistry techniques to provide you with a beautiful and healthy smile. Additionally, Dr. Mai Diem Nguyen believes strongly in education to prevent oral health problems before they occur, and makes sure to keep patients fully informed about their dental health. Read more about Houston dentist Dr. Mai Diem Nguyen below.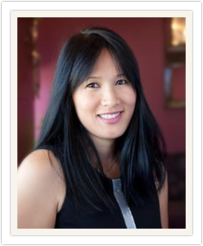 Mai Diem Nguyen, DDS
I attended UT dental branch in Houston. Dentistry is my passion. I love taking care of patients, seeing them happy and helping them maintain a healthy oral hygiene. I treat patients of all ages, from kids to adults to the elderly. It is important to take pride in the quality of your work because it reflects who you are as a person. It is also important to establish an honest and trusting relationship with your patients by giving them different treatment options to choose from. For me, building a long term relationship is much more valuable than a short term gain. I love people in general. I also love the fact that we are all different and that what makes the world such an interesting place to live.